Cartoons for Change invites cartoonists, artists and illustrators to protest against child labor on

 
June 12th / the #WorldDayAgainstChildLabor
This action is part of our global campaigns 
#ZeroChildLabor

&

#365DaysAgainstChildLabor

.
2021 is the International Year for the Elimination of Child Labor and child labor has increased.
Cartoons for Change asks cartoonists to denounce the horrors of child labor in the supply chains of corporations & developed nations.
They don't have plans to eliminate child labor - its profitable!
"It's absolutely unacceptable, cruel and illegal that 72 years after the Universal Declaration of Human Rights and 31 years after the Convention on Rights of the Child nearly three hundred million children work. This must change and it must change now!"
Fernando Morales-de la Cruz, Founder of CARTOONS FOR CHANGE
The lyrics of Working Girls, Working Boys were written by Maïte Barragan and Fernando Morales-de la Cruz thinking of the millions of children that work to produce our coffee, cocoa, etc. due to cruel, unacceptable and illegal business models. The song is interpreted by the French singer Maïte Barragan. Instrumental music, based on "jingle bells": Sandy Ratovondrahety.  Record, Mix and Mastering : Baya N'Dongui - Bayafoye Productions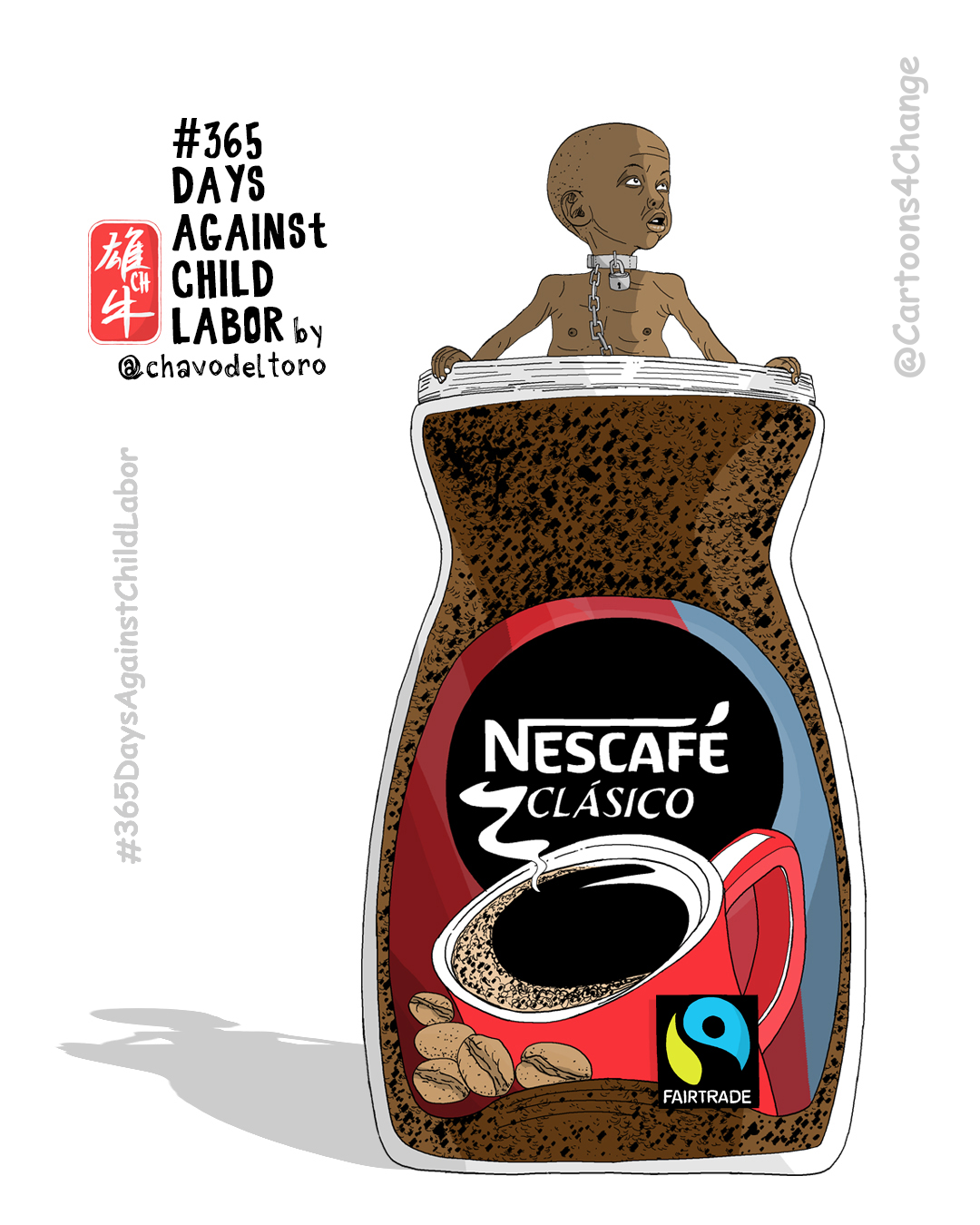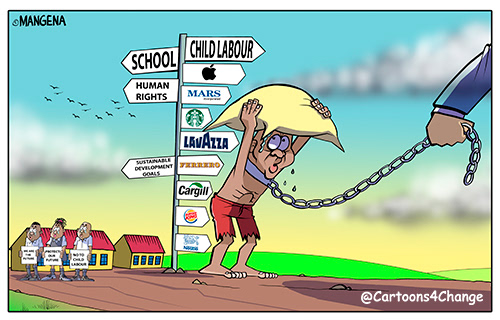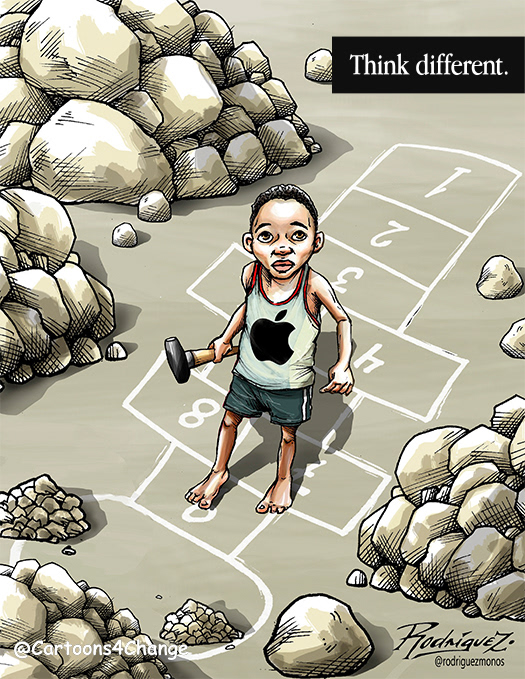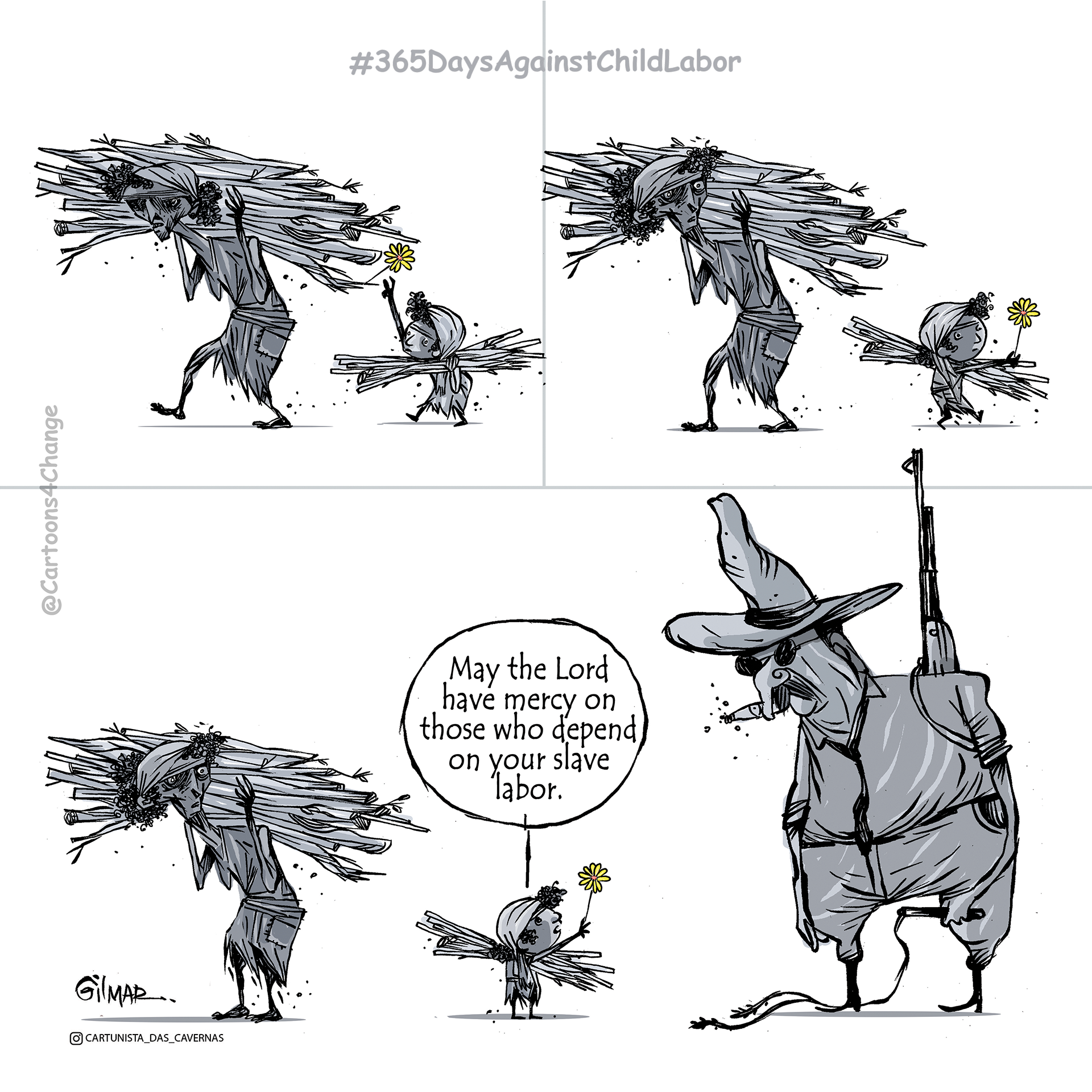 Help us defend 300 million poor child workers :